SINNE.
RESPONSIVE MUSIC FESTIVAL WEBSITE: UX / UI / BRANDING / GRAPHIC DESIGN



I was tasked with conceptualising a brand new music festival. The main goal was to create a strong visual brand identity and a responsive website creating an engaging, impactful and well-designed experience for the users
RESEARCH


Music festivals all over the world have soared in popularity over the last decade, indicating a global appetite for unique experiences in the music industry. According to Pollstar, 2017's top 100 tours yielded a record breaking $5.65 billion in revenue and nearly 16% increase over 2016. With a vast range of festivals offering genre diversity, they require more than just booking top tier talent. Music fanatics have raised their expectations to find more innovative experiences whether through art, food, atmosphere and/or culture.

Regardless of trending artists booked, developing a sustainable brand "experience" in conjunction with digital marketing strategies are key to a festival's survival. Festival branding must adapt across a vast range, from large scale stage visuals / way finding, to digital ticketing systems and of course online promotion and content.

However, branding a festival goes beyond creating a logo, a colour palette and a collection of photography — it's about creating a holistic identity built around more abstract and experiential concepts.

Today, designers have more at their arsenal in creating experiences and showcasing an event even before it happens.



PERSONA

Sinne means 'senses' in German. SINNE. Berlin is a carefully curated techno music & visual art festival designed to elevate the senses. It spans 2 nights and is located in Berlin, Germany. The musical and visual artists selected for the festival are known for being experimental and pushing the boundaries of convention. It is set in the iconic nightclub Tresor, which is a huge, old power plant. The festival is based in Berlin — a hub for techno.

Based on desk and field research on the type of people who would attend the festival, I came up with a persona to keep at the forefront of the design work.


MOOD BOARD

STYLE TILE


To help choose the design direction, I created a style tile to see how the moodboard could be transalated into a functional UI.


PROCESS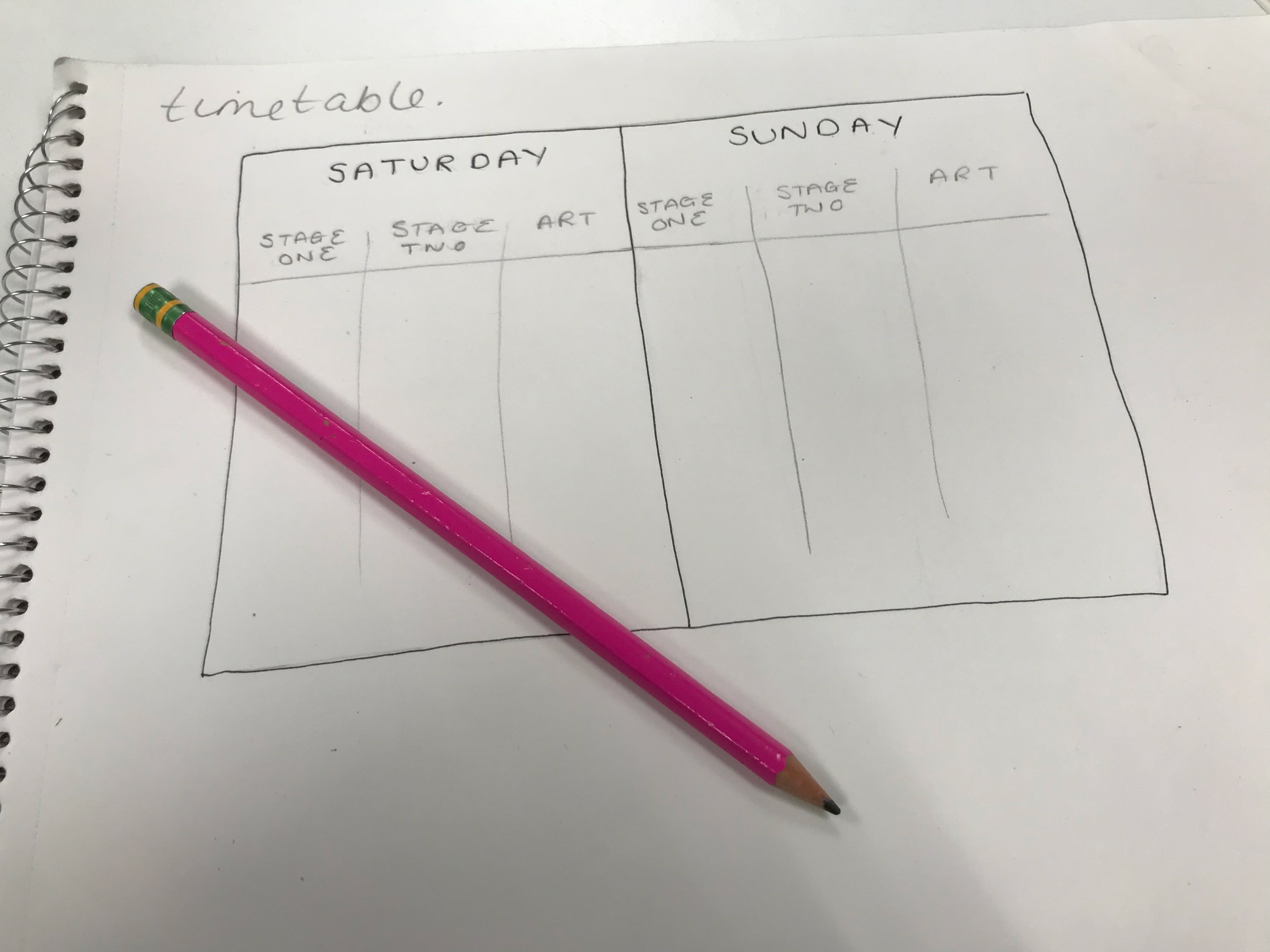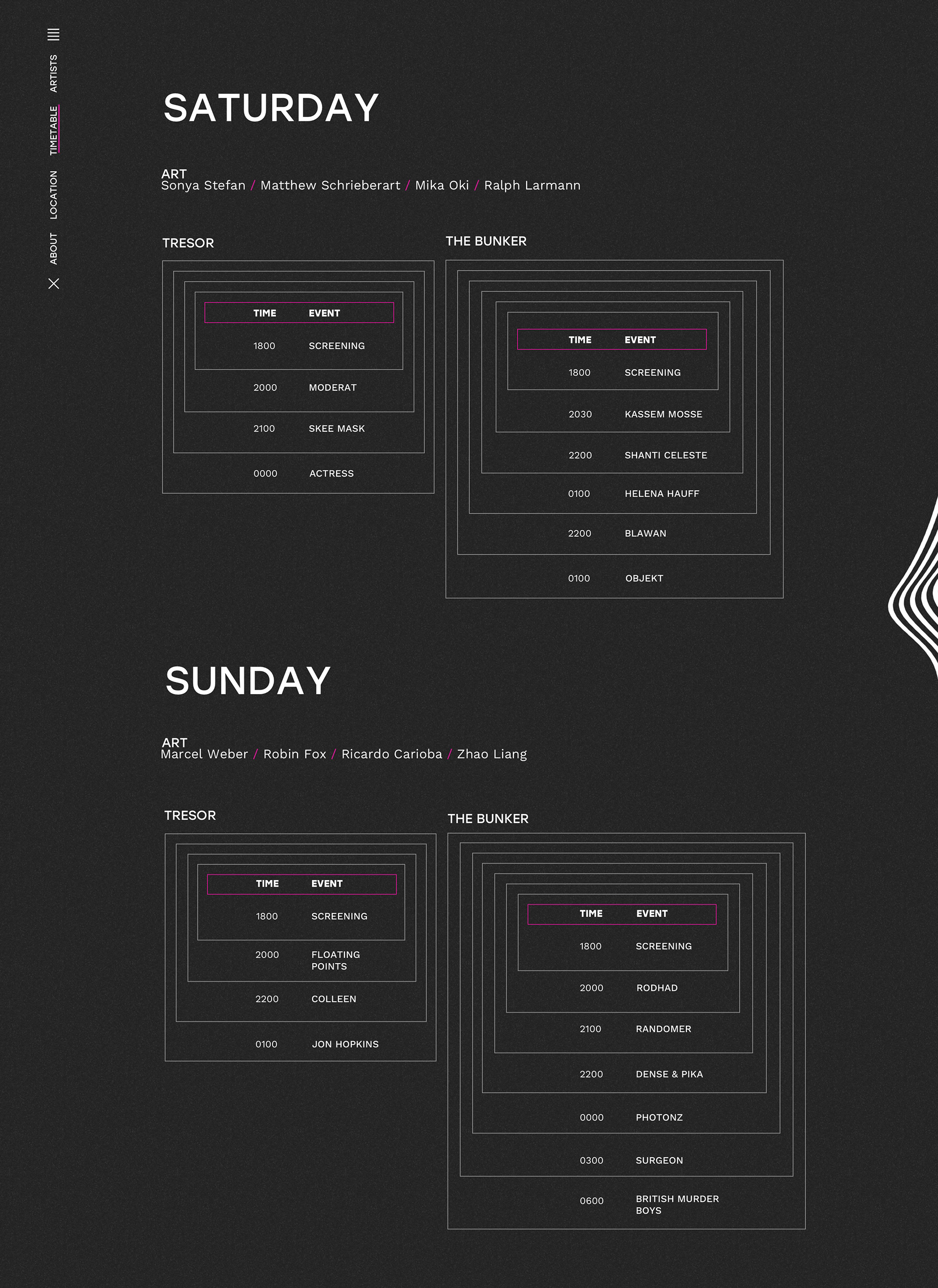 FINAL DESIGN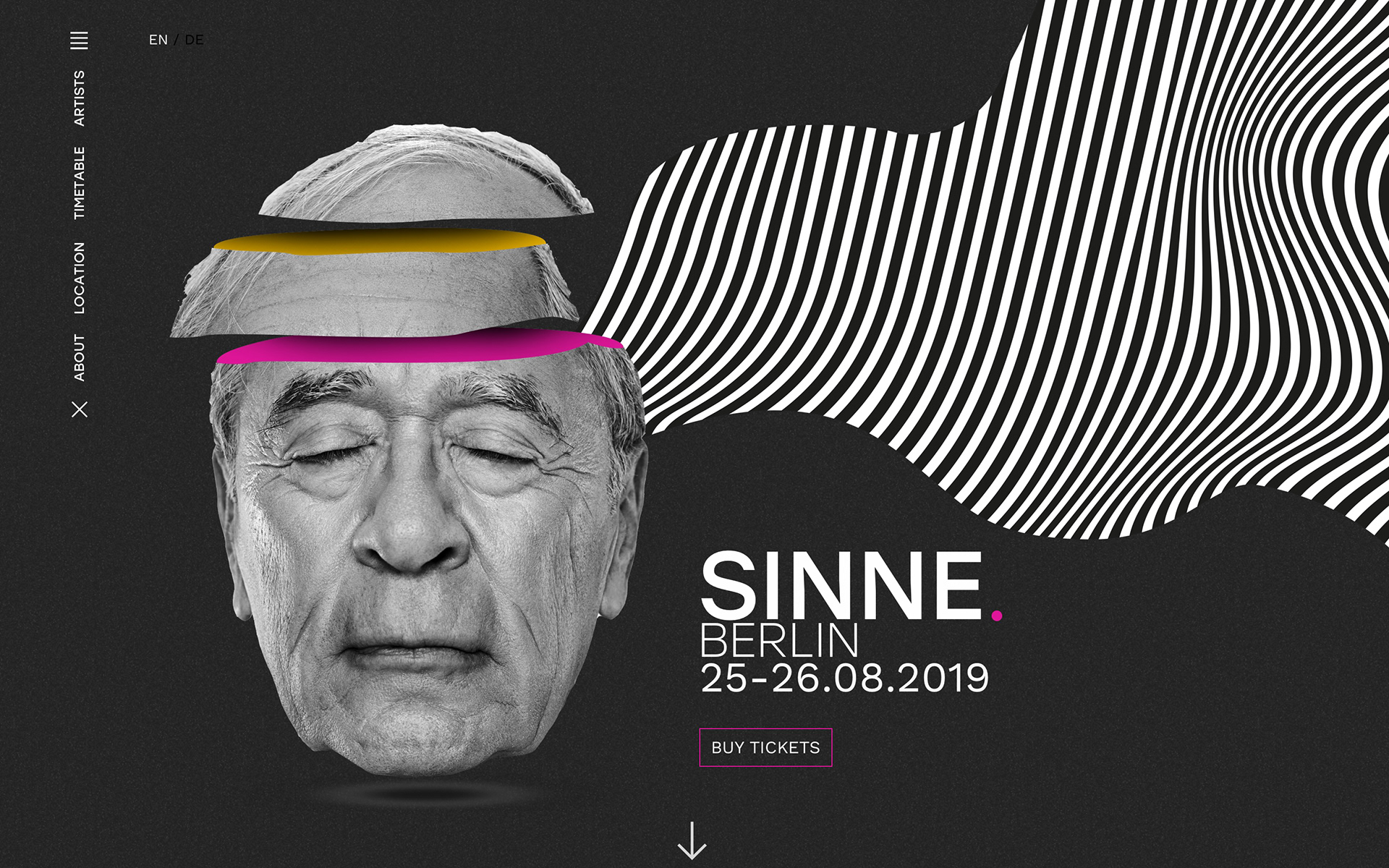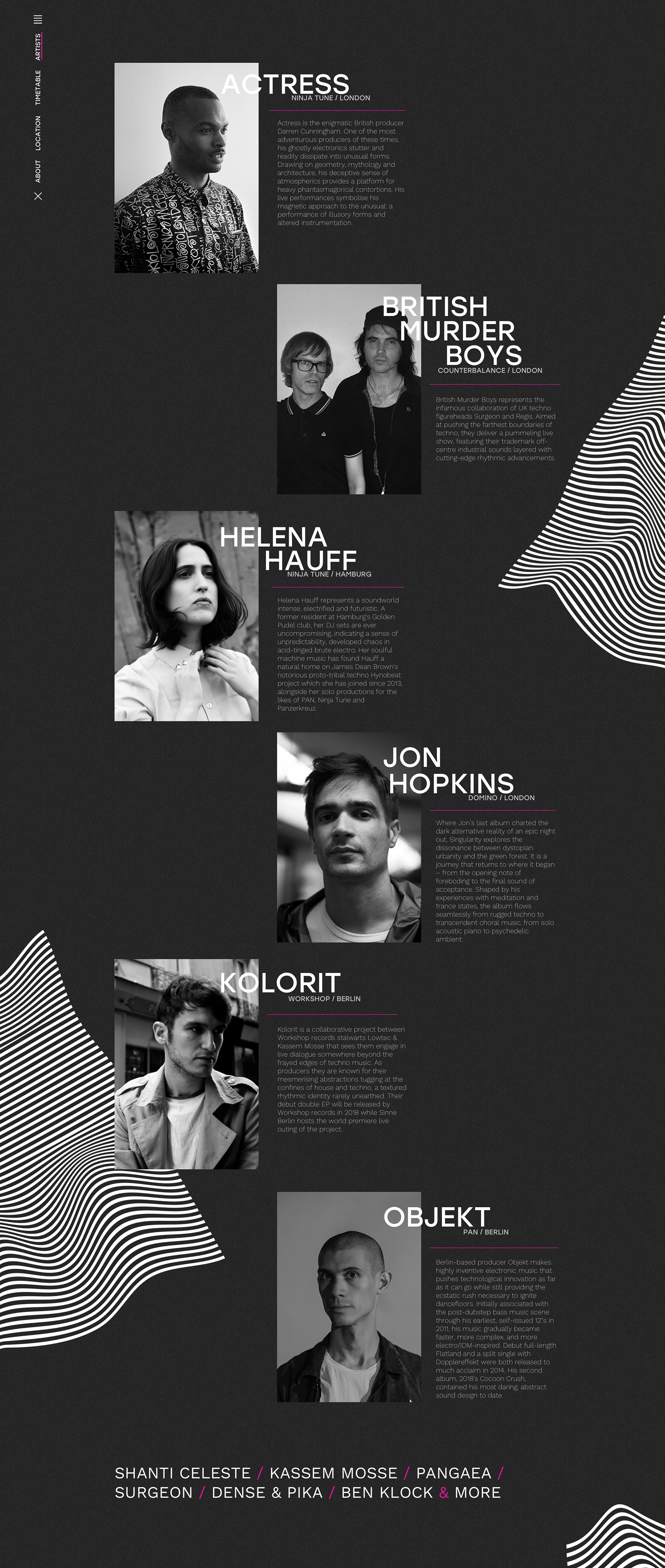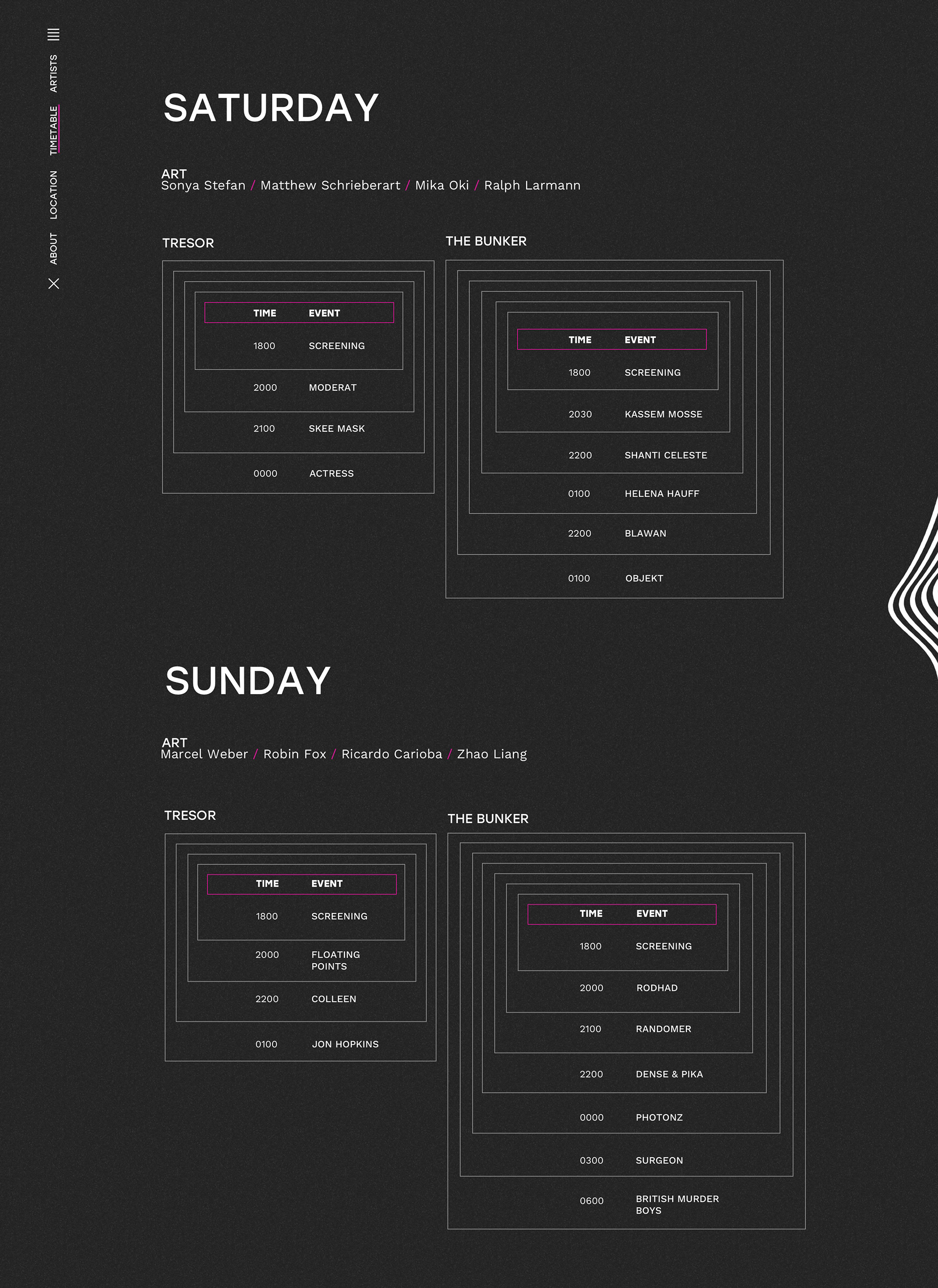 ANIMATIONS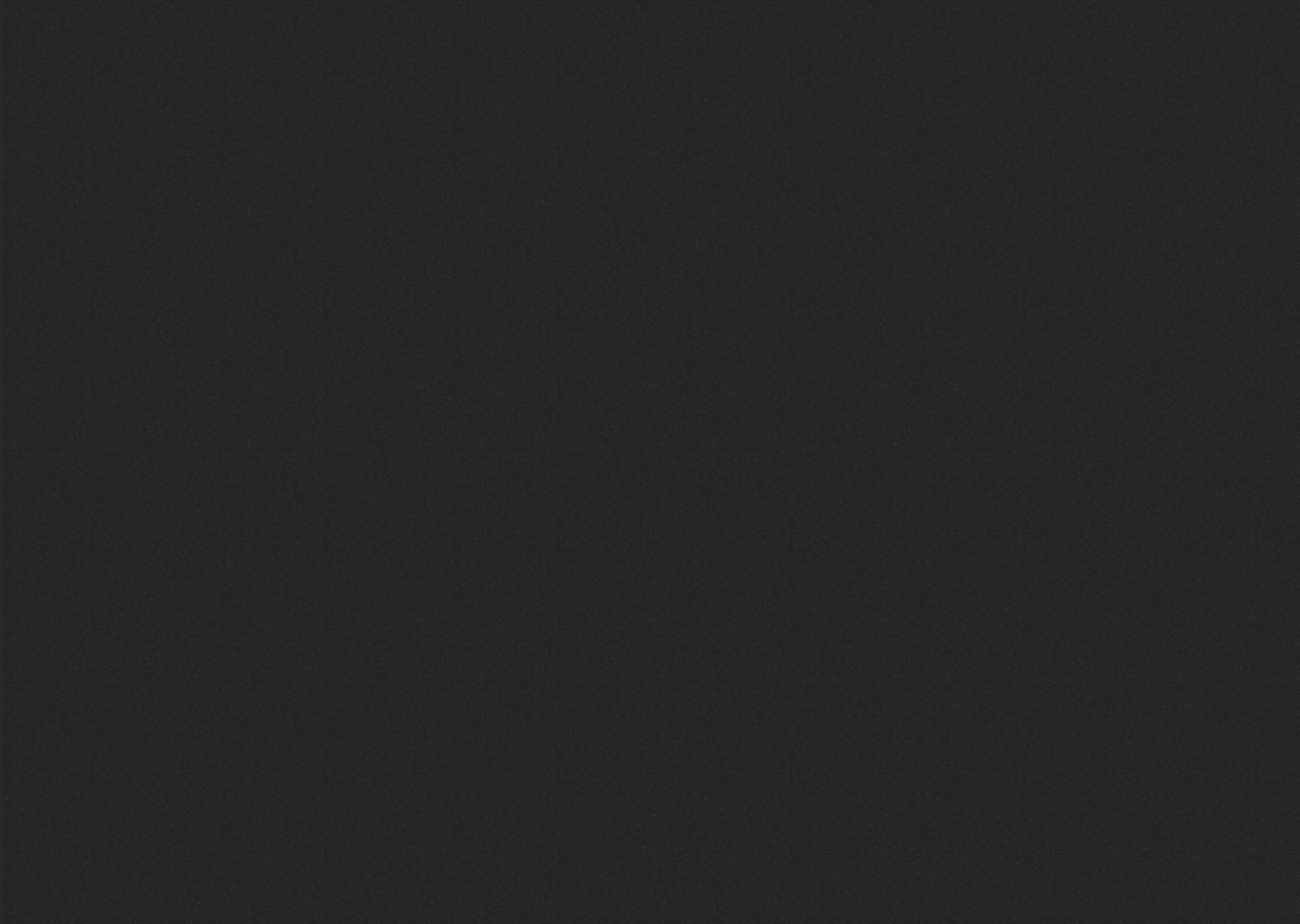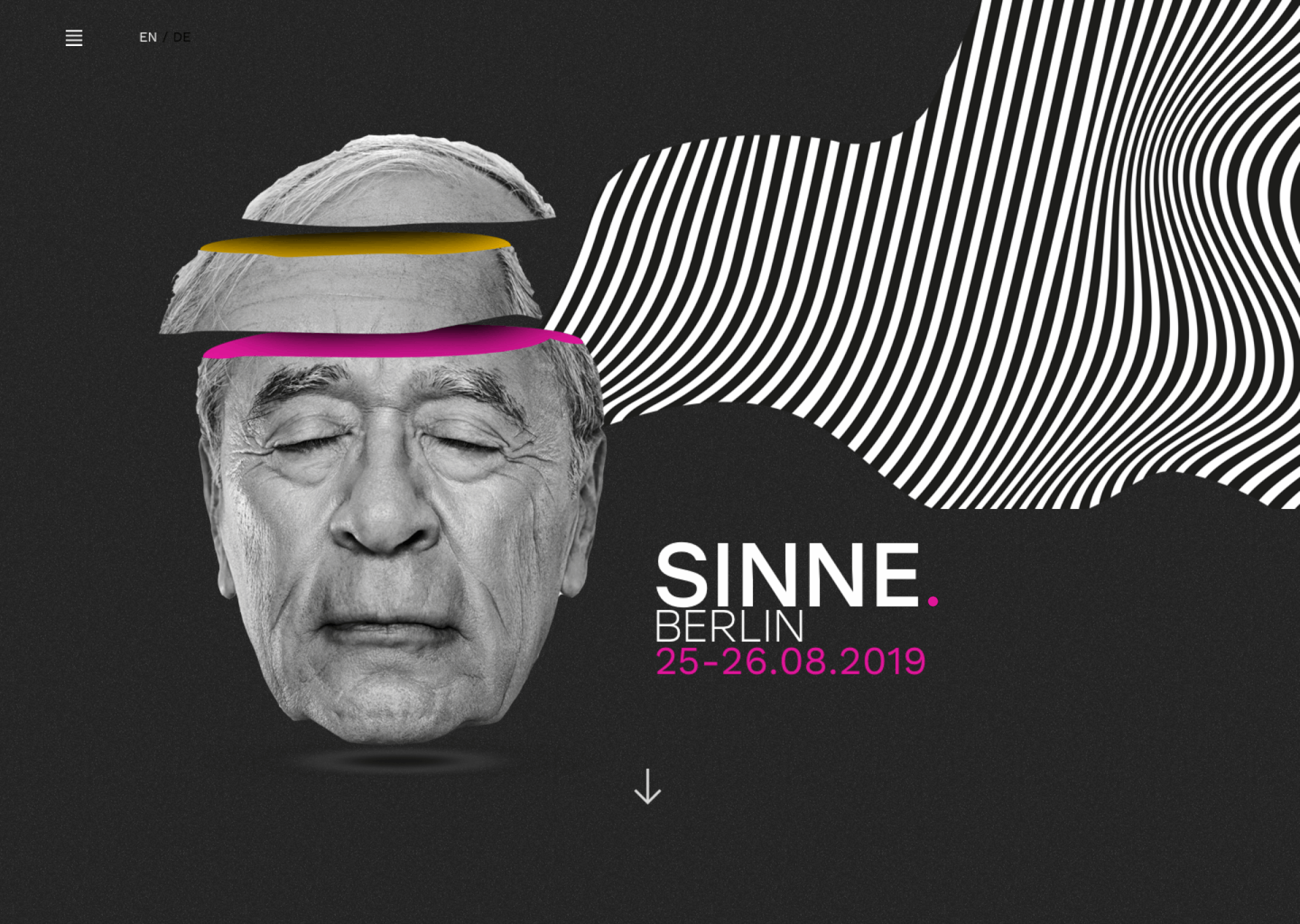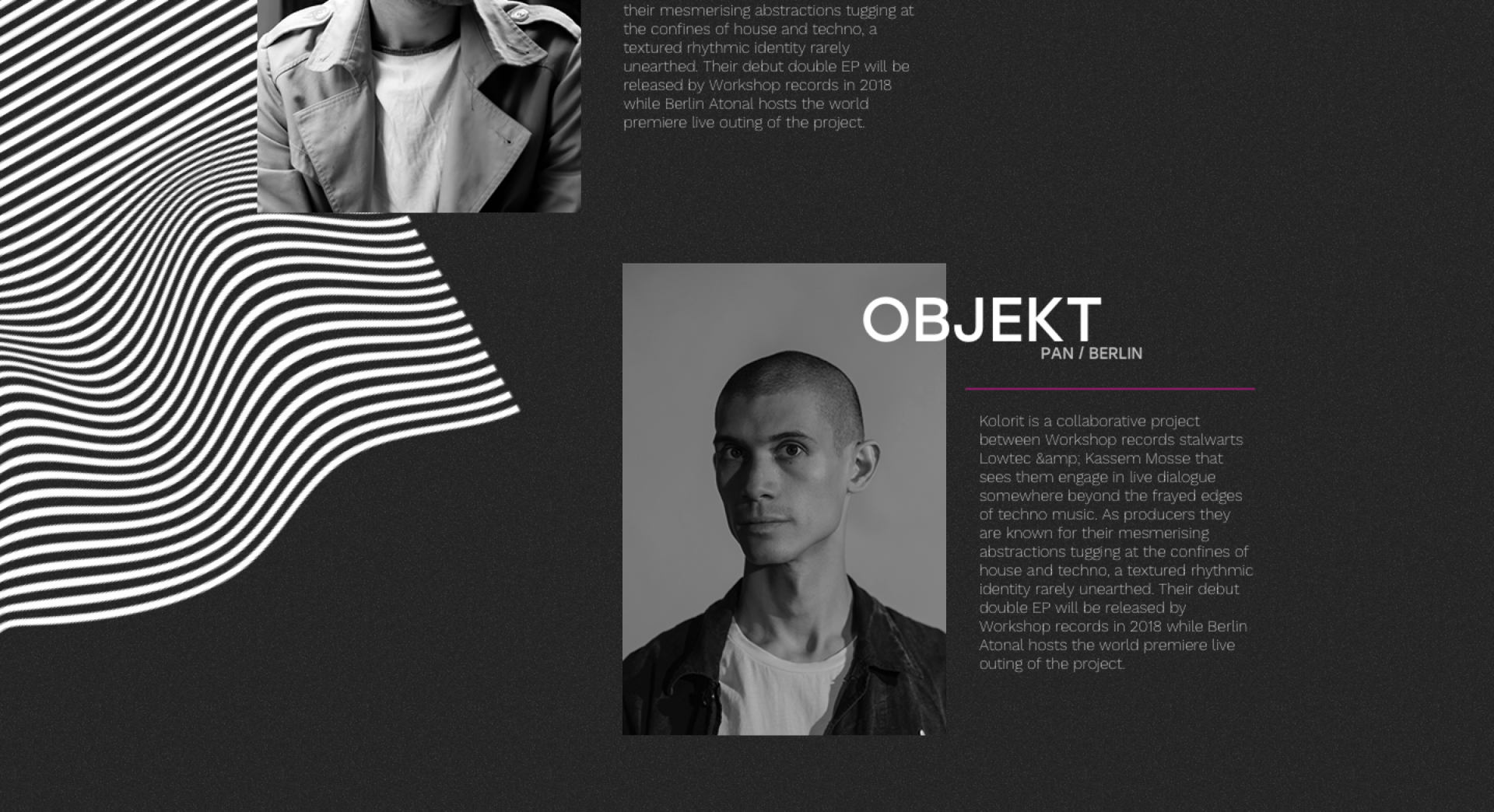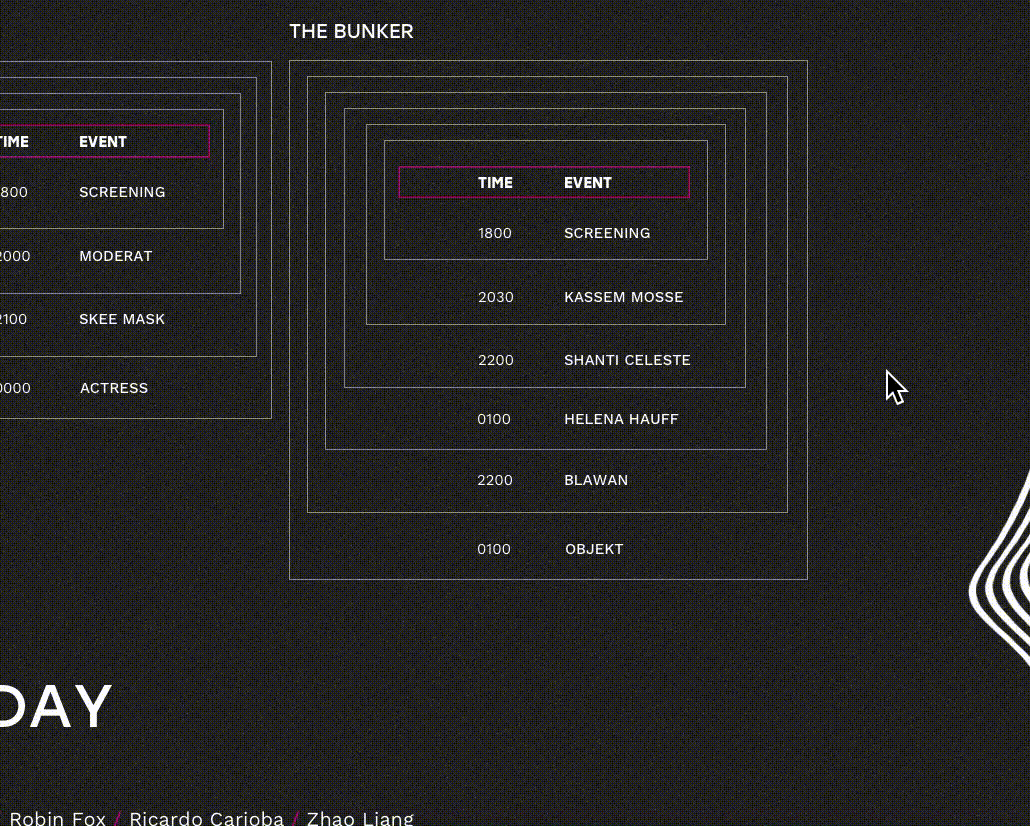 MARKETING CAMPAIGN


SINNE. Berlin only wants to speak to the target audience who are familiar with the music scene and are used to finding events through DJs, artists or clubs they follow. This means the campaign is never persuasive, just informative yet stylish.



INSTAGRAM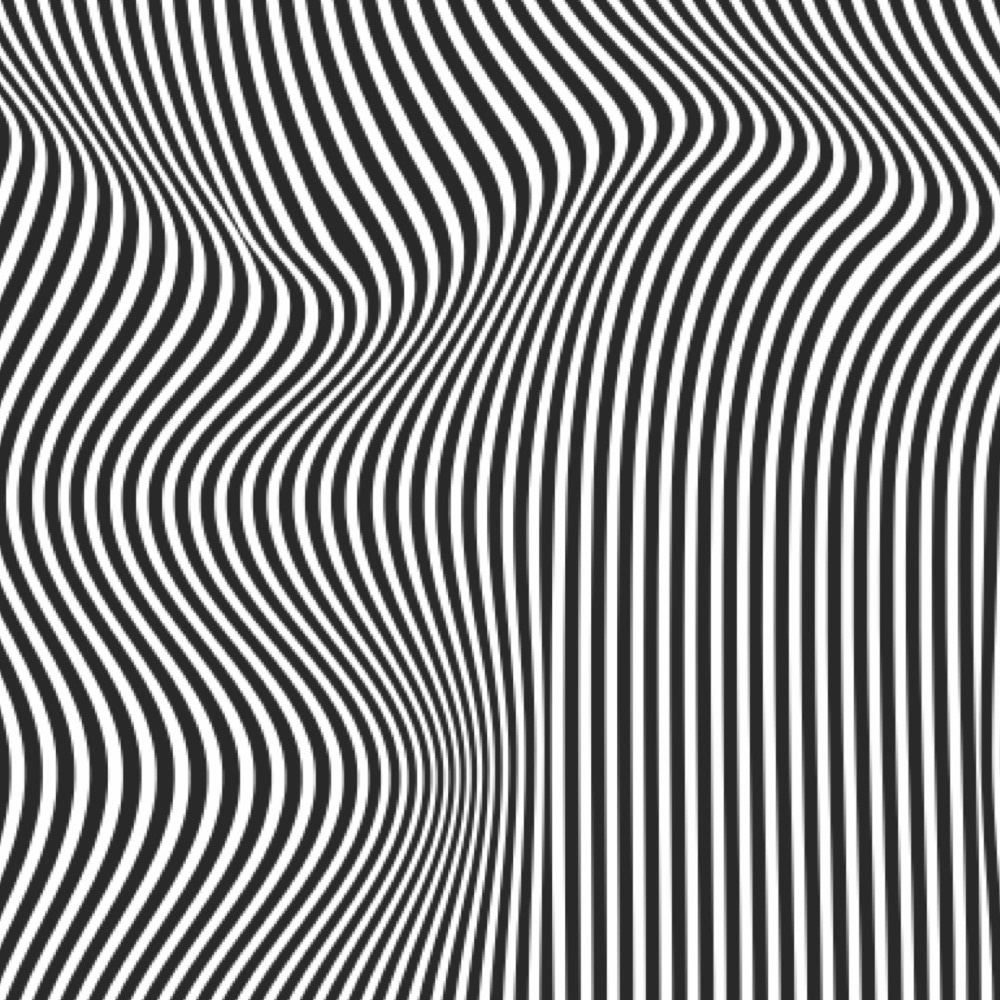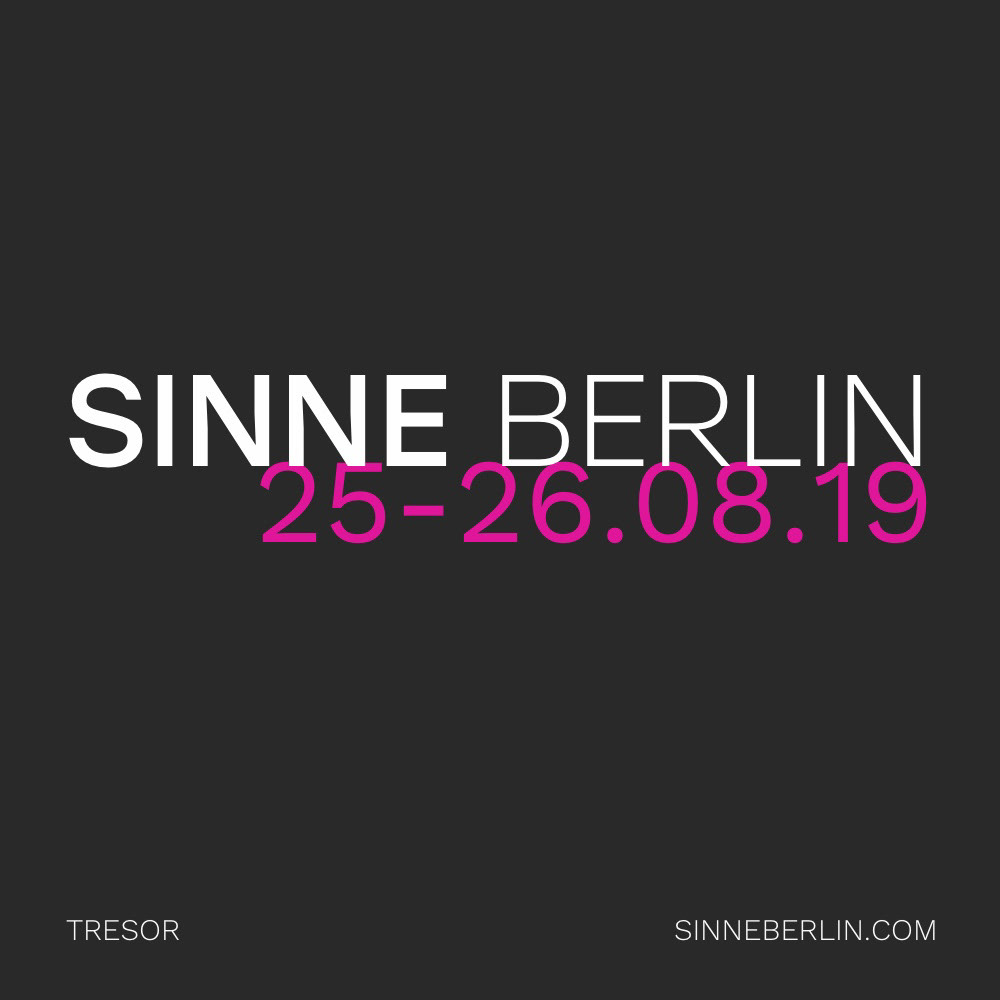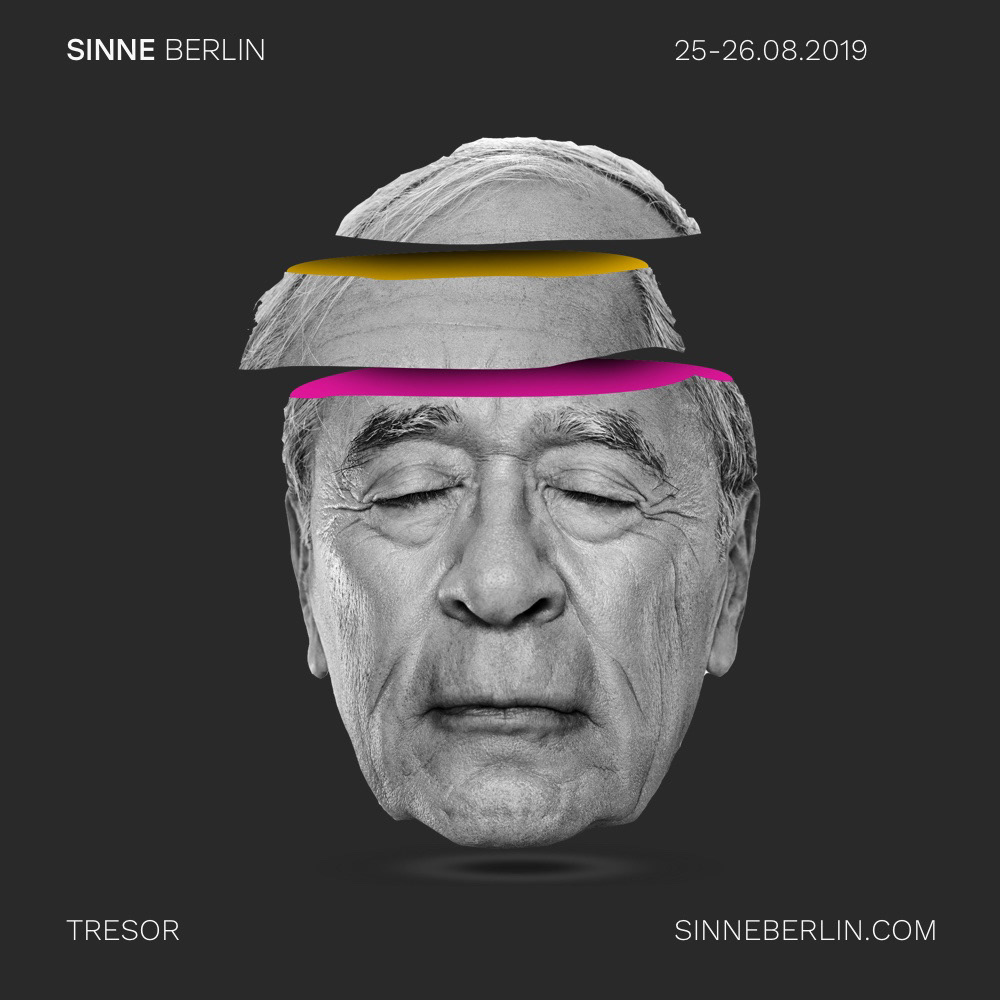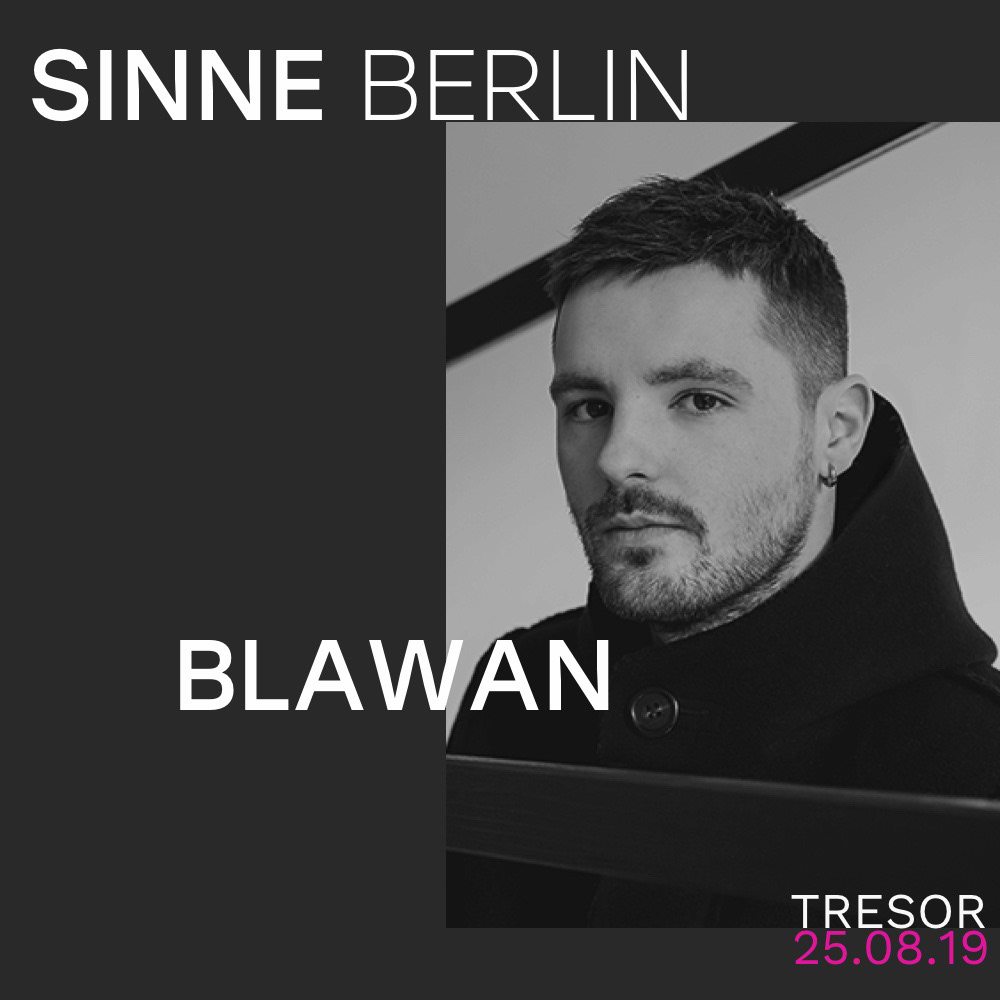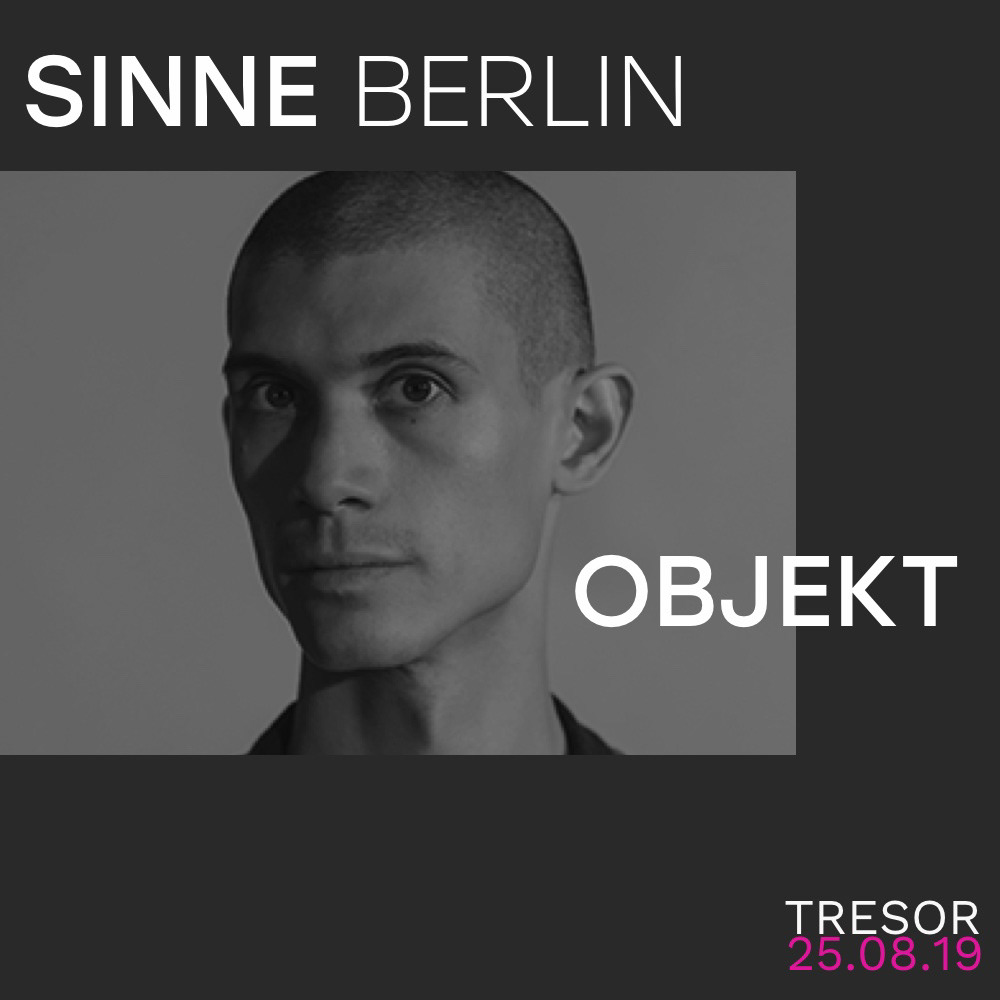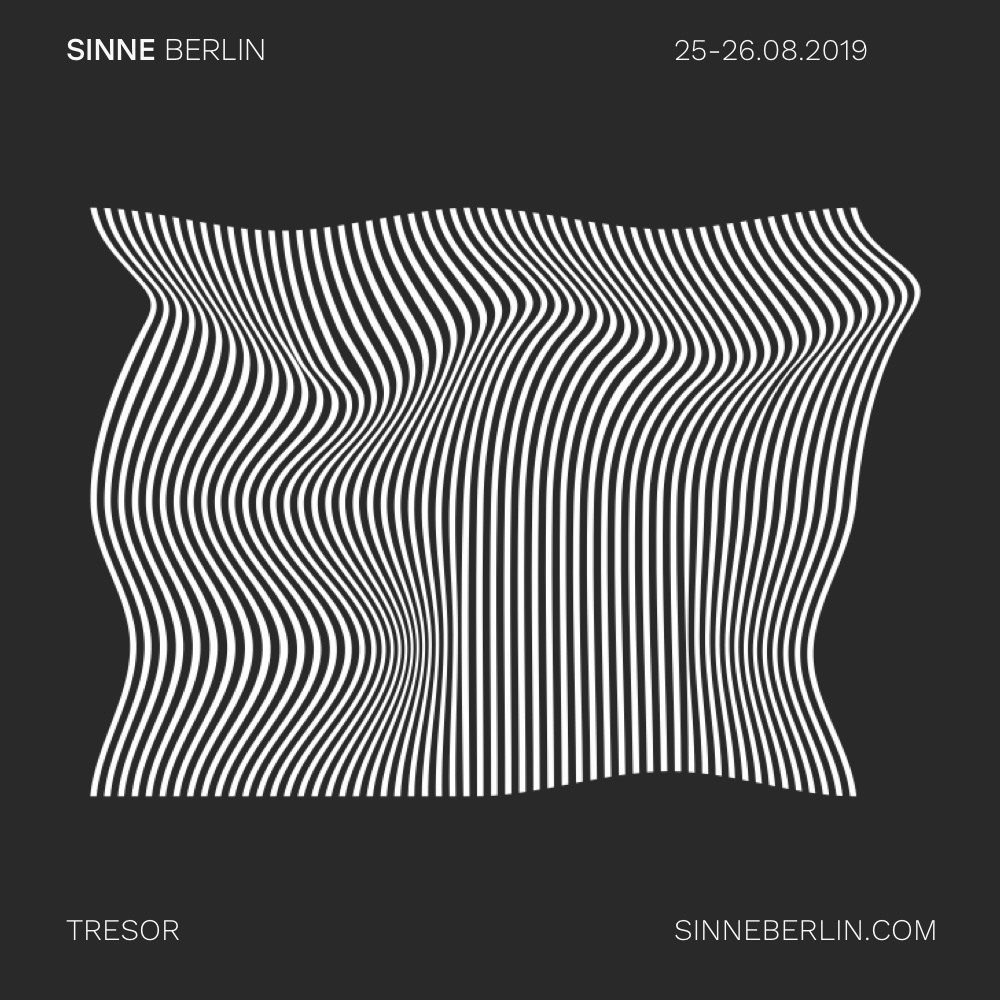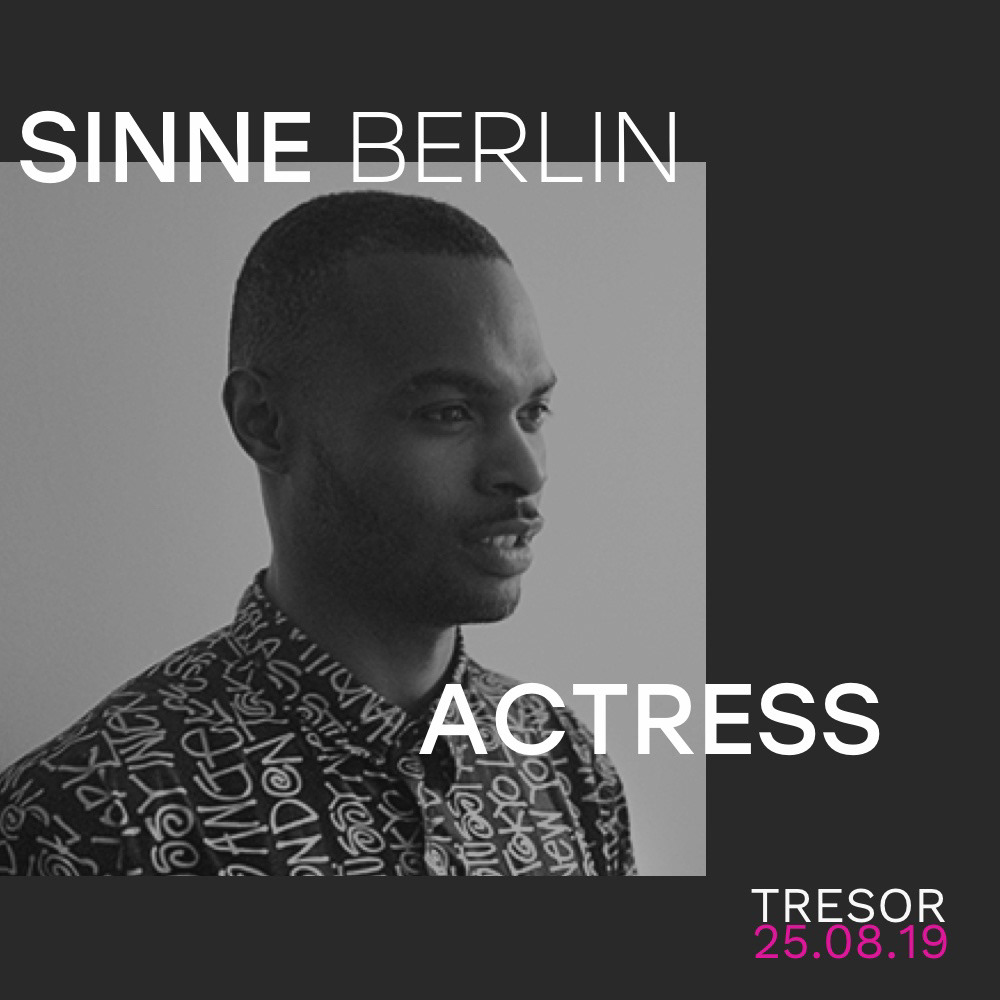 POSTERS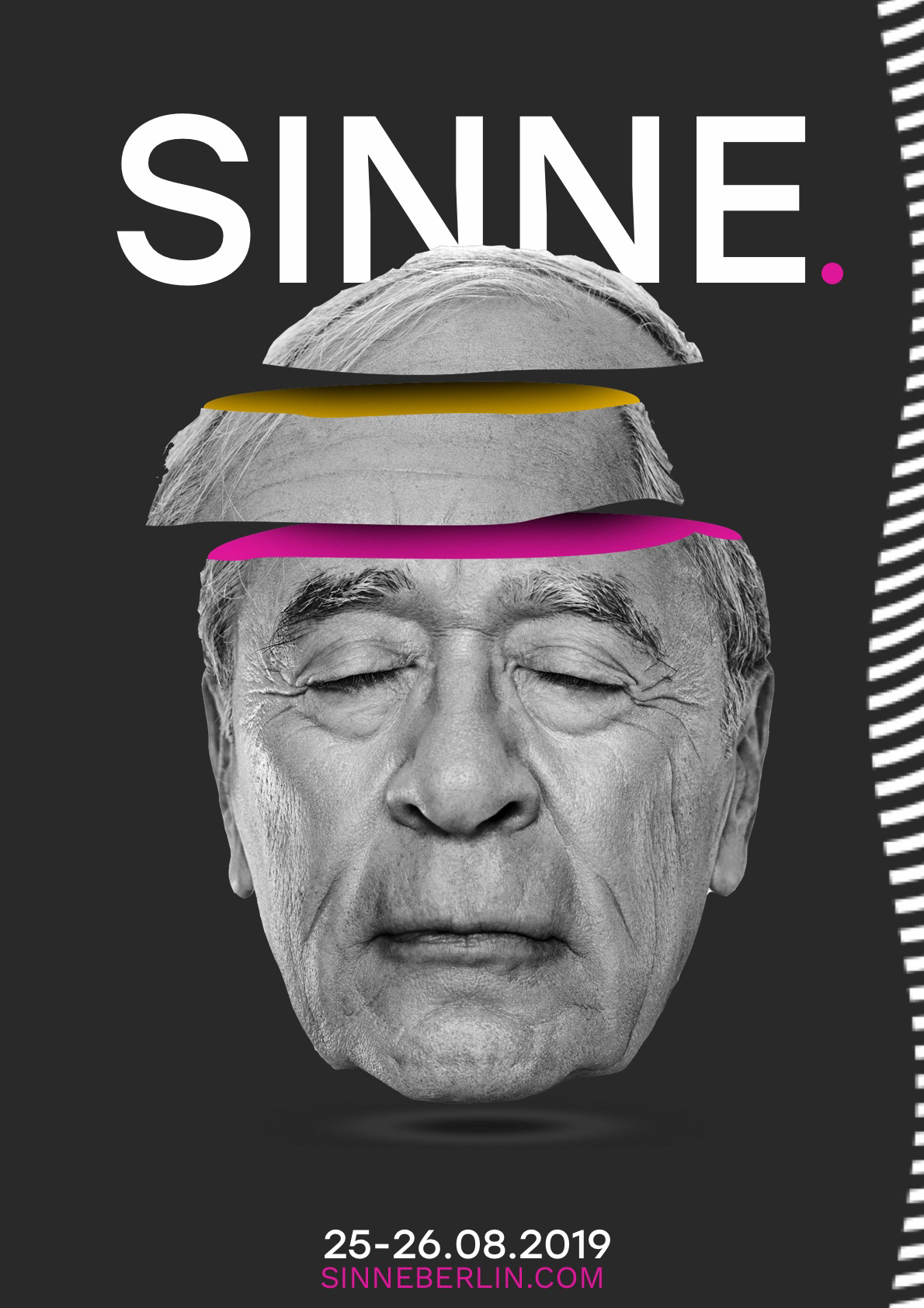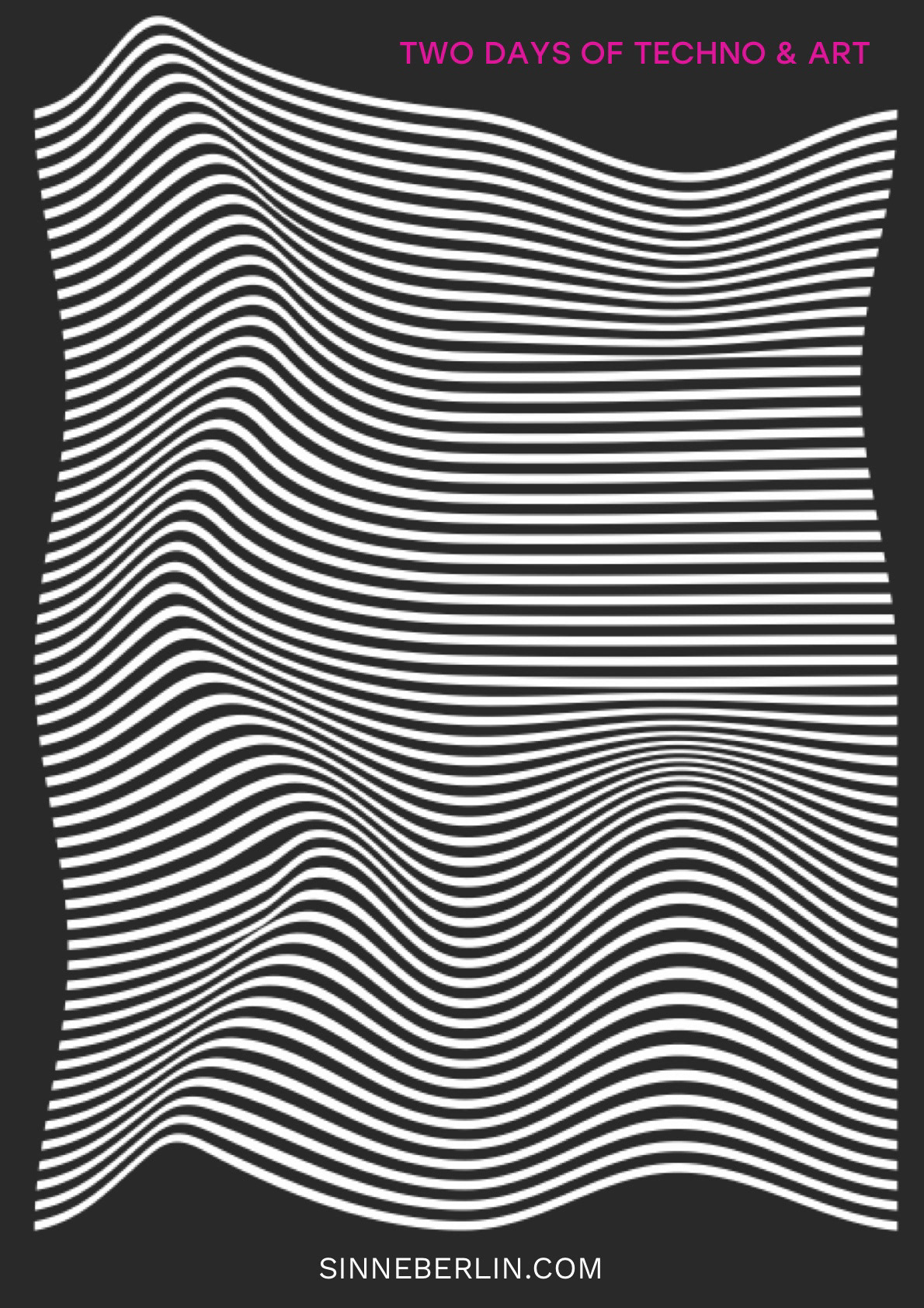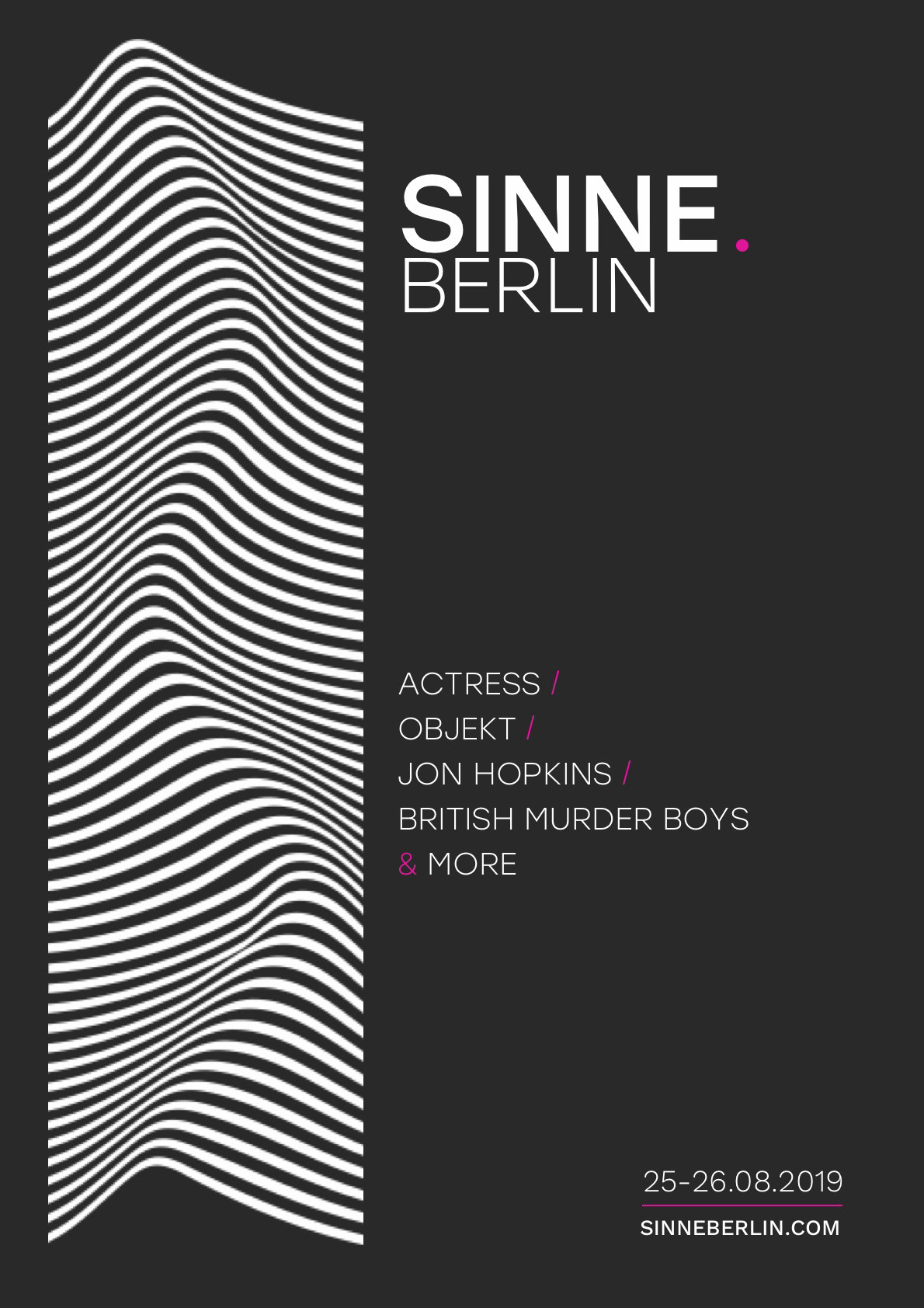 WRISTBANDS